Let us cater your next event!
Event planning can be stressful. We're here to help with the best catering in Nashua!
Contact our team today and let us help you select the perfect menu for your guests. From delicious pizzas to delicately crafted sandwiches and salads, appetizers and desserts, we'll make your next event a success.
For All Your Catering Needs!
Email: bparrish978@gmail.com
Phone: (603) 880-0443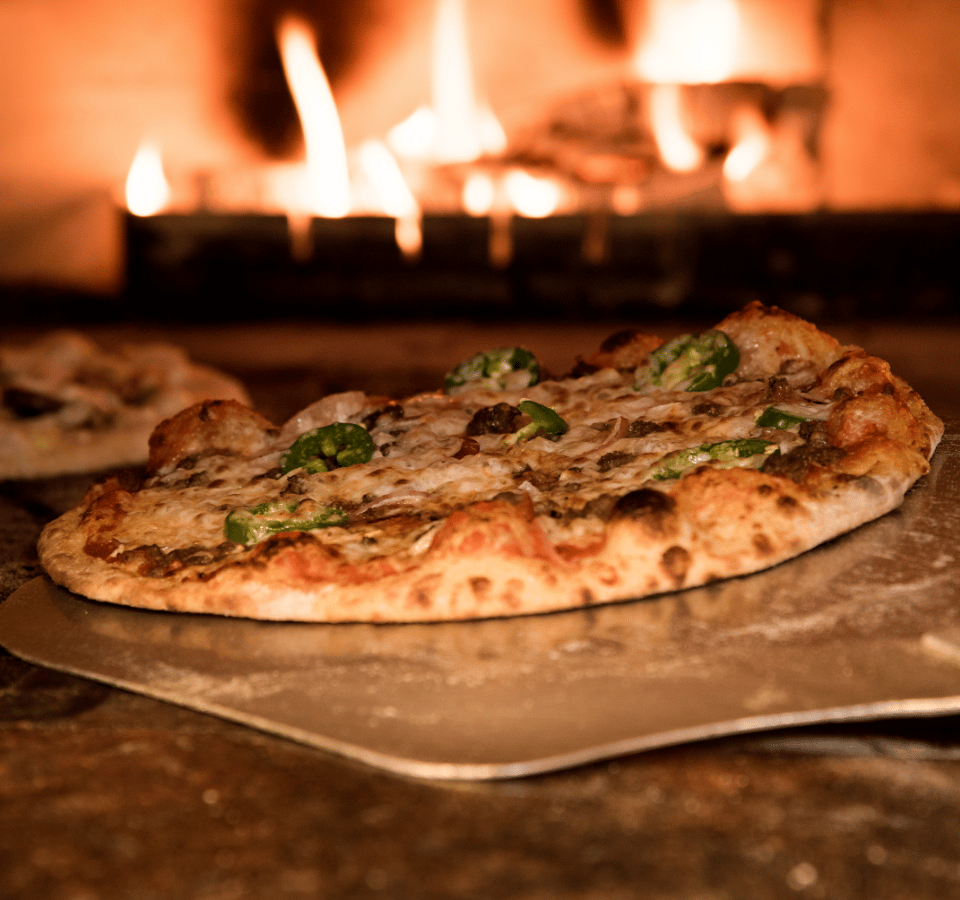 Delicious Selection of Foods
All of our meals are made from scratch from the freshest ingredients available.
Pick up or Delivery is available for Sopranos catering.
Available Monday – Saturday 11 am until 8:30 pm.
We kindly request a minimum of 24-hour notice for all platter orders.
Please contact our team with any questions.
PIZZA
18" or 14" Pizzas Available
We have plenty of ovens to handle any order (please see our menu for all options available)
SANDWICH PLATTER
We serve premium boars head products! Available with a french roll, white or wheat wrap and homeadepita (mayo, mustard, oil & vinegar comes on side)
8 sandwich minimum
SIGNATURE
TURKEY CHEDDAR
Maple turkey, cheddar, lettuce and tomato
HAM & SWISS
Tavern ham, swiss, lettuce and tomato
ITALIAN COMBO
Genoa salami, capicola, mortadella, provolone, lettuce and tomato
TUNA SALAD
Albacore tuna, lettuce and tomato
SPECIALTIES
CHICKEN CEASER
Grilled chicken, lettuce, parmesan and caesar dressing
BUFFALO CHICKEN
Crispy buffalo chicken, lettuce, tomato, ranch dressing
GREEK CHICKEN
Grilled chicken, lettuce, tomato, onion, olive, feta and greek dressing
CAPRESE
Fresh mozzarella, tomato, basil and balsamic vinegrette dressing
SALADS
8-10 or 15-20 Servings
GARDEN
Mixed greens, tomato, cucumber, red onion, and kalamata pitted olives
GREEK
Mixed greens, tomato, cucumber, red onion, kalamata pitted olives,feta and a side of greek dressing
CEASER
Romaine, parmesan, croutons and a side of caesar dressing
FAVORITES
8-10 or 15-20 Servings
WINGS
Fresh double fried wings available in buffalo, BBQ, teriyaki,gold fever and garlic parmesan
CHICKEN FINGERS
Homemade hand battered chicken tenders served with sides of honey mustard and sweet n sour
BUFFALO TENDERS
Hand battered chicken tenders tossed in house buffalo sauce, with a side of blue cheese or ranch
MEATBALL
Homemade meatballs tossed in red sauce topped with parmesan
ONION RINGS
Our homemade onion rings comes with our original onion ring sauce
MOZZARELLA STICKS
Our homemade hand battered mozzarella sticks with a side marinara
ENTREES
8-10 or 15-20 Servings

GRILLED CHICKEN BREAST
Flame broiled chicken breast
BAKED ZITI
Ricotta, provolone, mozzarella and parmesan cheese
TERIYAKI CHICKEN
Flame broiled chicken marinated in our house teriyaki
CHICKEN ZITI BROCCOLLI
Grilled chicken, ziti, broccoli, and alfredo topped with parmesan
SAUSAGE PEPPER ONION
Sweet Italian sausage with sautéed peppers and onions
CHICKEN PARMESAN
Hand breaded fresh chicken cutlets topped with red sauce and mozzarella
EGGPLANT PARMESAN
Hand breaded fresh eggplant topped with red sauce and mozzarella
SIDES
8-10 Servings
RICE PILAF
ZITI OR SPAGHETTIi
POTATO SALAD
PASTA SALAD
DESSERT
CHOCOLATE CHIP COOKIE